10 Gmail "Hacks" to Improve Company Productivity and Efficiency
There are a whopping 1.5 billion people in the world using Gmail. That's 20 percent of the world's population!
And though we all spend a lot of time in our inbox, we don't always maximize our time.
Many users don't know that there is more to Gmail than Archiving, Starring, and marking emails as Unread. In fact, there are many ways companies (and people in general) can make Gmail more productive and useful for their needs.
Rise of the Digital Workspace
Many employees work from home or on the road. Some never even set foot in a physical office.
Gmail and other Google Suite applications make the digital workspace possible. These tools keep employees connected. As a business owner, you know how important it is that team communication remains strong.
Employees need to see important emails as a glance. They don't have time to waste sifting through Spam and irrelevant emails. By making the most of the Gmail features, you can save loads of time in your business.
10 Gmail Tricks to Improve Productivity and Efficiency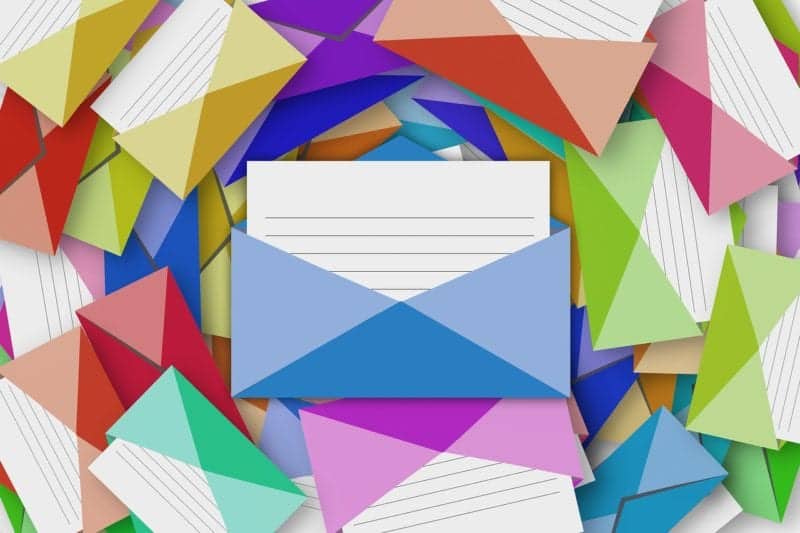 These tricks will help you keep your inbox organized so you can be more productive and efficient.
1. Create Labels
If you have ever used Outlook, you are used to a system of folders and subfolders. Gmail uses labels to categorize and organize emails.
You might want to create labels for different clients and projects. For each label, you can even add a corresponding color.
There are also sub-labels. For example, if you created an Event Planning label, you could make sub-labels for each upcoming event.
2. Set Up Filters
Now we have talked a bit about labels. Setting up labels is a good way to keep emails about the same topic or from the same sender together.
An additional tool is to set up filters. For example, you're planning an event and you get lots of emails about Summer Bash 2019. You can set up a filter so that any email with "Summer Bash 2019" goes to your Event Planning folder.
To do this, click the arrow next to your search bar that says "more search options". From there you can set up filters, send canned responses, and more.
3. Preview Emails Without Opening Them
One feature that people who are used to Outlook miss is the Preview function. Gmail's default setting means you have to open each message to view it. The good news is you can turn on the preview feature in Gmail.
All you have to do is go to the Advanced tab under Settings. Enable the preview function and view all your emails at a glance.
Once the feature is enabled, you can toggle between horizontal and vertical view as well.
4. Undo Send
You get an email from a new client saying they are ready to move forward with the project. In your haste to accept the offer, you misspell the client's name. Don't worry – with this feature, you have up to 30 seconds to undo any email sent.
To enable it, click through to the Advanced tab under your settings.
5. Use a Star System
Gmail's star system is another way you can organize your inbox. Most users only use the Yellow star to mark messages as important.
But Gmail has a system of up to 12 possible stars. You can enable all or use four.
With the 12-star system, users can use the "?" icon for emails requesting information, and the "!" icon if a message is urgent.
It's up to you how you want to use each star. The important thing is to be consistent throughout all your emails.
6. Use Canned Responses
This is a Gmail trick that will certainly come in handy. We have all had times we feel a bit of deja vu. Why spend time typing the same email response over and over?
Perhaps you are hiring an executive assistant and are getting tons of responses. It's much easier to write a canned thank you response that will be sent out to every applicant than to type each email one by one.
Click on the Gear icon, then Settings, and click to the Advanced tab. Enable "Canned Responses" and click Save Changes.
Now you can write a canned response from your "compose email" window and save it as a template.
Set a filter so any email with "executive assistant" in the title gets the canned response. Presto! – No time wasted sending out the same email to multiple people.
7. Turn On Multiple Inboxes
Having multiple inboxes isn't as complicated as it sounds. It lets you create more inboxes so you can see important messages more easily.
For example, you could create an inbox of Starred messages or an inbox for emails from your marketing manager.
The first step is to turn it on in Settings. After that, you will see a separate tab in settings called Multiple Inboxes. From there you can set the parameters for each of your new inboxes.
They will appear on the left-hand panel of your screen so you can access them at a glance.
8. Turn on Desktop Notifications
Never miss an important email again. You can turn on desktop email notifications under the General Settings tab within Gmail.
9. Create Task-Specific Addresses
Task-specific addresses are good for newsletters you want to sign up for but don't want to see in your main inbox.
Let's say your regular email is joeschmoe@gmail.com. If you want to sign up for a newsletter from Warren Buffett, type joeschmoe+newsletters@gmail.com.
This way you'll still get the latest stock tips but you can read it when you want.
10. Save Attachments to Dropbox and Google Sheets with IFTTT.com
You know Gmail works with Google Suite, but you might not know it works with third-party applications.
If This Then That lets you connect apps that wouldn't otherwise connect. Before these were only available to developers but now everyone can use them.
Connecting these apps is a great way to boost productivity.
The first step is to make an account at IFTTT.com.
To save files to Dropbox, log in to both your Gmail and Dropbox accounts.

You can send sales receipts to Google Sheets, send missed calls to your inbox, and more
Check out all the possibilities under My Applets at IFTTT.com.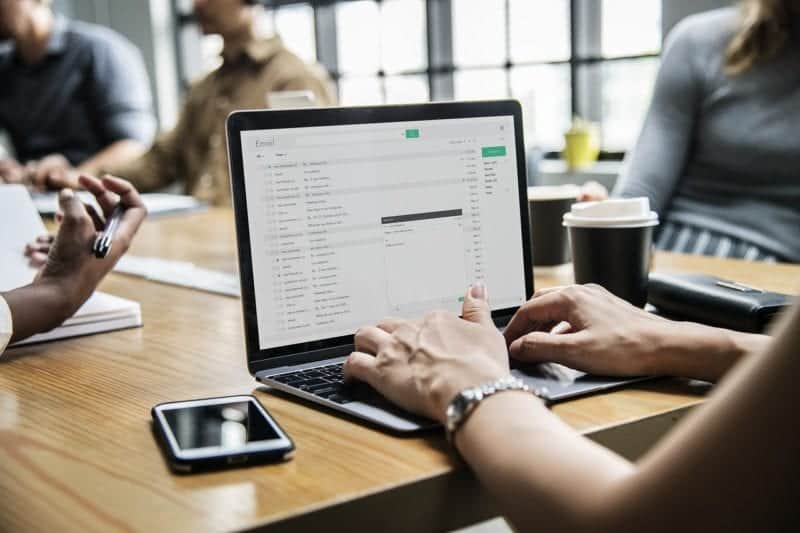 Conclusion
We hope you found these Gmail tips useful and will use them in your business. With so many great tools, Gmail users can make their inboxes work best for them.
For more productivity tips and tricks, contact Raxxos today. We have a host of IT solutions and services that are sure to jumpstart your business. Check out our Testimonials to see why our customers love about working with us.