12 Most Common Business Technology Issues
The business world is constantly evolving, and in order to remain profitable, you've got to keep up. Much of this evolution is due to the ongoing development of technology.
As with all new things, there are some growing pains that come with the new and improved technology that you're incorporating in your business.
Let's jump into the 12 most common business technology issues that businesses around the world are facing every day.
Most Common Technology Issues that Businesses Face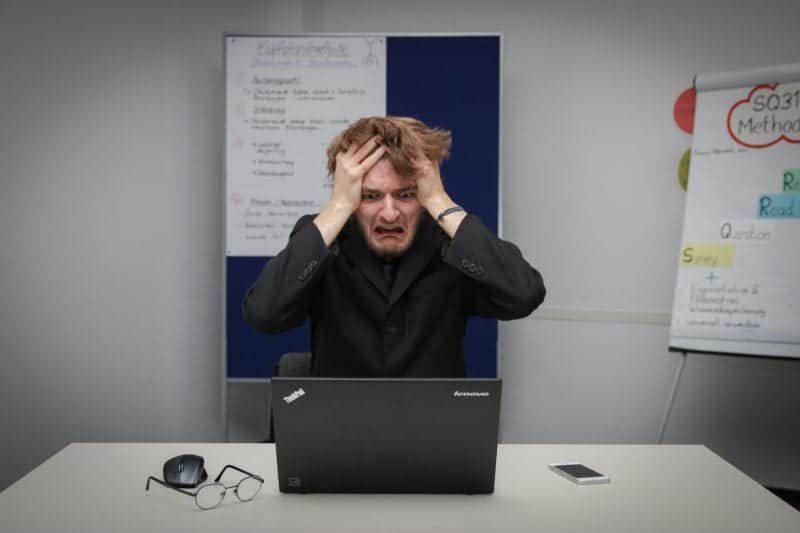 Technology is usually your best friend since it can help you to simplify different processes within your business, which will likely result in greater productivity and profitability.
While technology is mostly good, this best friend of yours is known to start a bit of drama. But you're not alone with this problem causing sidekick.
Many business owners experience the same technology related headaches that you do. Luckily, we've got some remedies to cure the pain.
Check out our suggestions that will help you to identify some of the most common business technology issues.
1. Your Existing Systems Aren't Working
The key to finding a program or system that meets your business's needs is finding one that was specifically designed for your type of business.
For example, you could buy a really great point of sales system, but what is that going to do for your yoga studio? You'd be better off with a scheduling system that allows guests to sign up for a class time.
Research to find what type of technology you need before looking for which brand or company you should go with.
2. You're Not Sure When to Fix or Replace
When you're dealing with sensitive data, you should replace the hardware (or faulty software) as soon as you see signs of a major malfunction. Our rule of thumb is to replace computers that are between 3-5 years old. Once the hardware is older than 5 years old, the failure rate increases significantly.

A small glitch here and there may not be worth a total replacement, but you should certainly consult an IT professional before making a major decision.
If you have your IT equipment serviced routinely, you should be able to identify issues before your system completely crashes.
3. You're Not Sure if Your Data is Secure
Even the most basic business operations require the storage of sensitive data. You've got financial information, passwords, account numbers and sensitive employee identification information.
You need to make sure that all of your data is protected behind the walls of strong encryption. Never settle for a cybersecurity program or service that is even slightly subpar.
Data breaches are very costly (to the tunes of billions of dollars) and can tarnish your brand's reputation.
Depending on the size of your business, it may be worth hiring somebody to monitor your programs for hacks and breaches. If your business is on the smaller end, learn how to do this yourself. You'll need to know exactly what to look for in order to protect your data.
4. You Don't Know How to Organize Large Amounts of Data
Organization is extremely important in any business. Luckily, we can nix the old school folders and filing cabinets and bring in powerful organization software.
Excel and Numbers are two excellent applications for starting out, but they can get complicated and messy fast. You probably want to invest in a data management program that was designed for businesses like yours.
One of the most popular data management platforms is powered by Adobe. This platform is known to be secure and effective.
5. You're Not Sure How to Integrate Your Old System with a New One
One of the downsides to ever-changing technology is the incompatibility between old and new hardware and software.
The beauty of complementary technologies, such as the cloud and other storage devices, is that you can easily transfer your data from an outdated program to the new one without having to directly integrate them.
You should call on an IT service company to help facilitate this integration to be sure that you don't lose any valuable data along the way.
6. You Don't Stay Up-to-Date with the Latest Technology
Cheaping out on your business's IT infrastructure is not a wise move. If you invest in a better system or hardware, it will likely last longer than one that you spent very little on.
That being said, you should not try to cut costs by totally eliminating your IT team or personnel. Investing more in this area helps to cut costs with major updates.
7. You're Not Sure How to Back Up Your Data
While there is hardware to back up your sensitive information, many people are relying on the cloud for backing up data.
Choose a cloud software that is encrypted with high-level data protection so that you know that your data is always safe, secure and easily accessible to those who you grant permission.
8. You're Not Aware of the Legal Boundaries with Technology
Many businesses fail to recognize the legal boundaries that come with technology. There are guidelines and restrictions on the storage and sharing of data that need to be researched and respected.
Research to find out the rules and regulations in your area.
9. You're Attached to Your Old Filing Cabinet Methods
Filing stacks of paper can get messy, time-consuming and downright annoying. After all, you can't ctrl + f a binder.
Many people are skeptical of going paperless because they fear that their digital systems may fail them, but with access to the "cloud" and other storage methods, you should be able to file digitally with confidence.
10. You Need to Get Your Employees On Board with the New Tech
While the Gen Zs and Millennials occupy the largest chunk of the workforce, we've still got some Gen Xs and Baby Boomers who are hanging in there.
Gen Zs have grown up with smartphones in their hands, and Millennials hopped onto the electronic wave quickly, but many people in the older generations struggle to put all of their trust into the devices that make our lives easier.
Train your employees, from the newbies to the older folks, to use the programs and technology that your business uses so that they don't resist the incorporation of new technology.
11. You Need to Plan an Entire IT Infrastructure?
IT infrastructure planning is Unless you're highly skilled in informational technology, you should probably call on a trained professional to plan your IT infrastructure.
Working out the perfect setup on your own would likely take a bit of trial and error. Hire a professional to help you expend your resources more efficiently.
12. You Don't Know How to Go About Troubleshooting Problems
If you don't have an IT person or team, troubleshooting can be a nightmare. What can you really do if your program starts to spaz for no apparent reason?
Your IT system serves a major role in your business, so you shouldn't rely on DIY troubleshooting.
There are businesses, like Raxxos, that can manage and monitor your technology so that you don't have to call in somebody who is unfamiliar with your system when something goes wrong.
Find the Solution to Your Business Technology Issues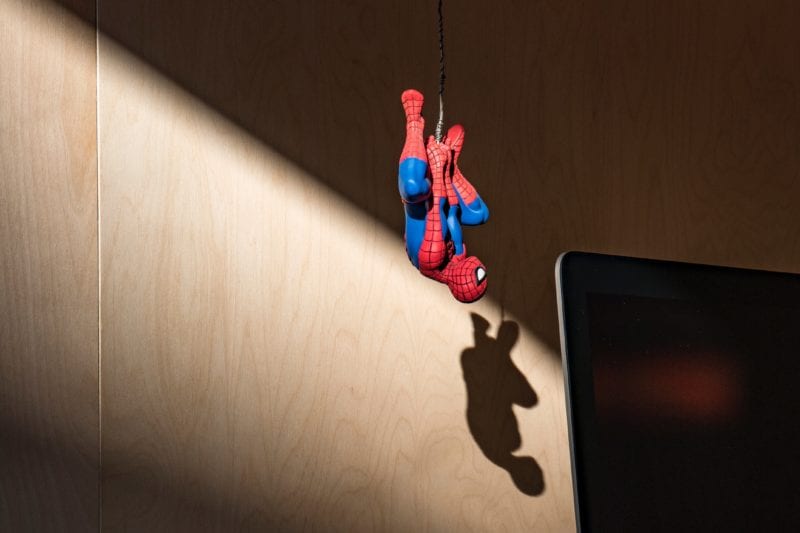 Raxxos works hard to provide solutions to all of your business technology issues. We want to help you make sure that all of your technological investments are working in your favor.
Contact us today to learn about how we can help solve your IT problems.