12 Tips for Staying Safe on Social Media
These days using social media is as routine as waking up or brushing our teeth. And we're not always thinking about security.

When we first signed up we may have freely shared our friends, work, and other information. Now the news makes it clear that our information is not as safe as we thought.
Why Online Safety Is Important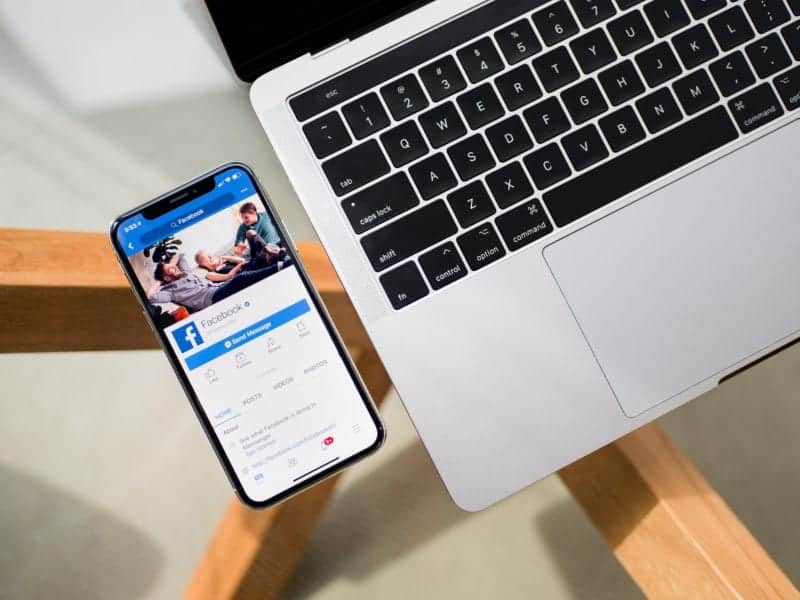 Identity theft is a growing problem. In 2017, losses from identity theft totaled $17 billion.
The information we submit on social media can often be used against us. Information like the name of your pet or street can even be used to compromise your account. These are answers to common security questions.
Plus, we now know that our information isn't as safe as we thought. Facebook has had a recent barrage of privacy scandals. It gave third parties access to sensitive data and left passwords unencrypted.
The Trade-Off between Convenience and Privacy
There is a trade-off between convenience and privacy. If we don't enter our phone number so friends can search for us, for example, we lose some convenience. At the same time, if we do include this information online, people can use it to access our accounts and much more.
The old adage remains true: If you aren't paying them, that means they're selling you.
In the case of Facebook, this means our personal information. Many other social media accounts work the same way. That's why it's important to take every precaution when it comes to protecting yourself and your business.
There are a few ways consumers can stay safe, or at least safer, on social media.
12 Ways to Stay Safe on Social Media
1. Keep Your Firewall and Antivirus Software Up to Date
Update your antivirus software's signature files regularly to block potential threats. Update your software automatically and scan your system on a regular basis
Anti-malware software is lesser known but also important. Click through to https://www.raxxos.com/7-security-best-practices-employees/ for more tips on network security.
2. Don't Use a Public Hotspot
Hackers are now using "man in the middle attacks" at coffee shops and other public places. They're looking to intercept passwords and other private information. When you go online in these places, use a VPN (Virtual Private Network) to protect yourself.
3. Don't Follow External Links
Always type the address of your social media site right into your browser. You don't want to click links sent through email unless it is from a trusted source. Also, avoid clicking on links through URL shortening services. Phishing attacks that lead to fake homepages are common.
4. Think Twice Before You Use Social Networking Sites at Work
Your company might have policies prohibiting or restricting social media use at work.
5. Check and Configure Default Settings
Many people don't change the default settings of the sites they use. All users should go into privacy and security settings to control who can see your posts and photos. Set your Facebook posts so they are only visible to friends of friends, not public.
Turn off the discoverability feature on Twitter so users can't find you by your name or phone number.
6. Create a Master List of Usernames and Passwords
Many people cross-posts between platforms. If one of your platforms were to be compromised it could affect your other accounts.
One way to prevent many accounts from being compromised is to create a master list of usernames and passwords across all of your sites.
You can see where the same passwords were used and change them. It's a good idea to make the file where you store the passwords password protected.
Users could also try a password management app like Dashlane. The app will store and encrypt all your passwords in one place.
7. Be Careful Who You Friend
Don't accept friend requests from people you don't know.
8. Do Regular Searches of Your Name
Search your name regularly to see what comes up. Delete old and inactive accounts.
You can also set a Google Alert on your name. Go to www.google.com/alerts. Then enter the search term (your name), how often you'd like to be notified, your language and region, and your email address.
9. Use a Separate Browser
Facebook tracks users on every website they visit with cookies, even after they leave Facebook. Users' real identities are then tied to their internet behavior.
Each internet search we make is seen as intent and tells more about us than we think.
If you must use social media, a good practice is to use a separate browser or device. Don't use that browser or device for work email or personal searches or purchases.
You want to separate your real-world identity from your online one. Social media sites don't need to know your location history or what you buy online.
Today that information is valuable and highly sought after by marketers. This is one way to make collecting your personal information more difficult.
10. Check Your Privacy Settings
Turn off Location Sharing on Facebook, Twitter, and Instagram. Avoid advertising when you're going on vacation or leaving the house unattended.
Also, it's not a bad idea to wait until you get back home to post those vacation photos. It's worth the extra peace of mind!
11. D
on't Upload Personal Information
Don't upload personal information such as where you work and where you live, or your phone number.
Hackers use personal information like your phone number, address, and where you went to school.
12. Use a Pseudonym and a Generic Picture
We saved this one for last. Not the same as a fake profile, pseudonyms give users a level of anonymity.
Keep your accounts protected by not using your real name or photo. Some websites have soft policies about real names. Still, these policies aren't always enforced. Using a pseudonym keeps your personal and professional lives separate.
Conclusion
The benefits of using social media are greater than the drawbacks for many users. These best practices keep you safer and your personal information protected. Contact Raxxos to get the IT solutions your business needs to keep you protected.