7 IT Outsourcing Best Practices
Is your business IT taking up too much time or money? Are you looking for a streamlined, more efficient solution? In this blog, we are going to talk about IT outsourcing and why it could be the right fit for your business.
Why IT Services Matter for Small Businesses
Managed IT services are essential for the smooth operation of small businesses. The world of work no longer ends when you leave the office. Now the world is a virtual workplace. How can a small business still tethered to phone lines and printer cables compete?
Managed IT services like cloud storage solutions help businesses work anywhere. Sales executives can pull up documents and spec sheets anywhere on the road.
Security
As a small business owner, you want to keep your customers' sensitive data secure. Even large corporations like Target are suffering data breaches. These are lessons that no business can afford to be complacent.  
You do not have the time or energy to keep up with the latest security practices. Who does? After all, new vulnerabilities are discovered every day.
The global outsourcing industry hit $85.6 bn in 2018. And in 2017 47% of businesses worldwide reported they outsourced their IT security. Many of these businesses turned to managed IT services.
Why You Should Outsource Your Business IT
In the past, outsourcing meant moving functions offshore to places like India. Today, IT business services can be outsourced close to home. Managed service providers (MSPs) now provide IT services to a variety of industries. They have in-depth expertise and predictable pricing structures. For more about MSPs, click through to our MSP Services page.
Cost Effective
Hiring a full-time IT technician is expensive. Relying on outside consultants is time-consuming. Managed service providers (MSPs) don't surprise you with huge bills.
After an initial fee, you pay just one flat monthly rate for IT services and solutions. Certain solutions are included in your bill or as part of your agreement.
They can perform most of their IT services from their location. There is often no need for them to come to your office. This helps reduce costs. Of course, they are always available when an in-person visit is necessary.
You will also have a lower upfront cost since there isn't a need to invest in expensive equipment.
Scalable
Outsourcing your business IT allows your business to be scalable. You can pick the plan that is right for you and only add services as you need them. You won't get stuck with costs for software or services you aren't even using.
Proactive
Managed service providers watch and protect your sensitive information. Unlike other IT consultants, they work to protect not only repair. Regular maintenance, updates, and backups prevent problems from happening in the first place.
Cyber Security
You need not spend time keeping up with the latest cybersecurity threats. Your managed IT provider protects your network 24/7. If a hacker manages to get through, your provider will respond immediately to the breach.
Flat Rate
Of course, you can't predict when and where something will go wrong, or how often. That's why you can choose from flat-rate unlimited monthly plans. You won't find runaway charges on your bill and you can upgrade to more services and solutions when you like.
Expertise
You will enjoy the expertise of an entire team, not be limited to one technician.
7 Best Practices for Outsourcing IT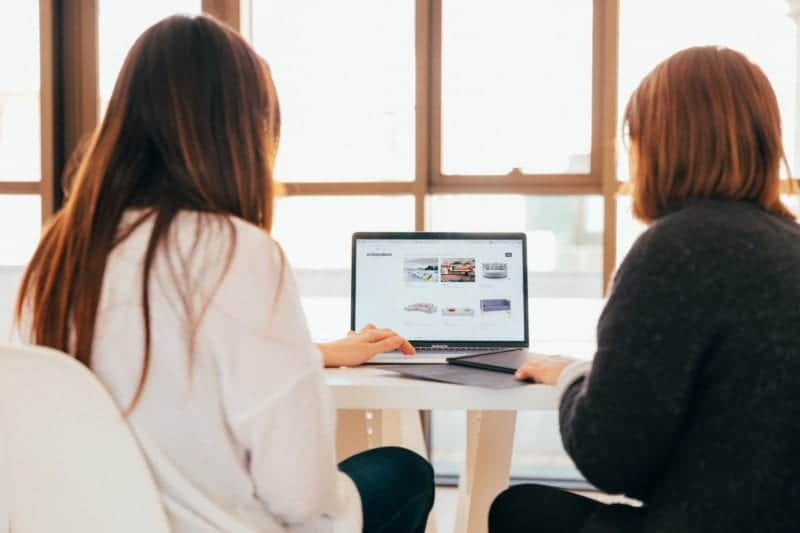 We recommend you consider these best practices before outsourcing your business IT.
Best Practice #1: Decide What To Outsource
One of the most difficult first steps is to decide which functions to outsource. Routine IT tasks are a good place to start.
But you don't want to jump into an outsourcing agreement without preparation. Sit down and set your organization's IT, security, and compliance policies first. These will guide your decisions later on.
The same goes for your enterprise architecture plan. You need to decide what if any information will be off limits before handing anything over.
Best Practice #2: Look for Skills and Experience
Look into their track record and turnover rate. Check if it is around the industry standard. Choose a managed IT provider with the same care you would hire an employee.
Make a point to find out who your account manager is. You might want to schedule an in-person visit to meet the staff and tour their facilities.
Best Practice #3: Data and Security
Ask about their security policy. How do they classify data? Do they distinguish between sensitive and common data? They should have clear guidelines and standards on these issues.
Your vendor should use firewalls and database monitoring gateways. Find out about their disaster management plan.
Best Practice #4: Consider Future Growth
Think about the future and your goals for your business. Consider how IT solutions could help you meet your goals. Try to look at your managed IT provider as a partner rather than an expense.
Best Practice #5: Disclose Your Costs
Many business owners are wary of disclosing their current IT costs because they think this will work against them while negotiating with a new IT company. While for some companies this may be true, in general, disclosing your costs will only help the new IT company come up with a quote that's right for you.
After all, what matters most is that your new IT company knows what you need and can price that accordingly. Them knowing your budget should not work against you if you go with an ethical IT services provider.
Best Practice #6: Take Your Time
Before you select a vendor, most of the power is on your side. Yet after you have made your choice, the power shifts almost 100% to them. Keep this in mind as you negotiate.
Even if you have 90% decided on a provider, keep one you are only 10% decided about in negotiations. It is helpful to have leverage at the point of decision. As negotiations go on, the odds may even move higher in the other vendor's favor.
Go over the meaning of key terms in the contract. Double-check on any assumptions that you haven't discussed. Good communication will save you time and money. Get everything you discuss documented in writing as well.
Best Practice #7: Have Realistic Expectations
The industry standard for productivity gains from outsourcing IT is 3-4%. Your managed IT service provider should provide continual improvements for your business. But it is not advisable to look to them for innovation.
Usually, innovation, when it happens, comes from in-house R & D, not from outsourced IT. Don't neglect in-house resources because you hired an outside vendor.
If your vendor agrees to a very low figure, they are taking the costs from someplace else. For example, less personnel will be on your account. There are several good reasons to think about factors other than the bottom line.
Conclusion | How Do I Outsource My Business IT?
Outsourcing your business IT is simple. You have made your plan and set your company's policies. You know how much of your data you want to be accessible.
The next step is to contact Raxxos in Vancouver for IT services. Schedule a consultation and your first ticket is free. Don't take our word for it –we want you to see for yourself why we are the best IT service provider in Vancouver.