6 Best Computer Repair Services in Vancouver
According to Murphy's Law, anything that can go wrong will go wrong. And one constant about technology is that it is never constant. Small businesses need IT providers who can keep up with these changes.
Looking for Computer Repair in Vancouver, BC?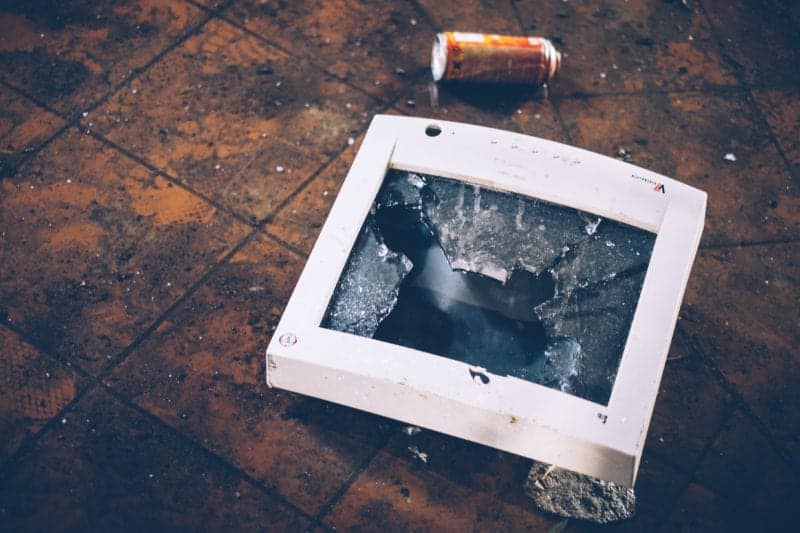 Below are some of the best providers of computer repair in Vancouver. Your business is important and you should never settle for second best. Read on to learn more about options for computer repair and managed IT solutions near you.
1. The Hackery
The Hackery has been a popular choice for Vancouver computer repair since 2007. There are two locations: one in downtown Vancouver and one in Powell River.
The company also runs a recycling service that keeps e-waste out of landfills. By donating an old computer one of your spare parts may find new life in someone else's. Customers in the Vancouver/Burnaby/Richmond area can get free e-waste pickup.
Computer Repair
Technicians draw from their "junk scrapyard" to fix customers' computers at a low cost. If someone doesn't want to use a spare part, they will order a new one.
Like other providers below, The Hackery will only bill customers if it can do the repair. The basic repair rate is $60/hour plus tax, and there is a one-hour minimum on every job.
Computers and Parts
The Hackery is a popular destination for vintage computers and computer parts. It is a great option if you are in search of floppy drives, floppy disks, tape decks or joysticks.
All purchases of spare computer parts are covered by a 30-day warranty.
www.thehackery.ca
2. Fixmac
Fixmac has been one of the best computer repair shops in Vancouver for Apple users. Customers who did not get AppleCare or who are out of warranty can count on Fixmac. The shop also gets repairs done at a lower price than the Apple Store.
It uses equipment directly from the Apple manufacturer to do repairs. Common problems include cracked screens and connectivity and charging issues.
Anyone who visits the Fixmac store in Vancouver get a free diagnosis while they wait. Customers who live further away can mail in their MacBook for a free assessment. All repairs come with a three-month warranty.
www.fixmac.ca
3. ReStoring Data
Losing precious files and data is always a stressful experience for any business. ReStoring Data, a BBB A+ accredited business, promises it can retrieve data that no one else can.
According to the website, the company provides top-of-the-line data recovery and forensic services. Technicians can retrieve data from failed hard drives, flash drives and more. They work in a state-of-the-art dust-free laboratory.
Diagnosis is free and ReStoring Data gives firm quotes. Its services are used by lawyers, private investigators, and even governments. You may never need some services offered but it is good to know they're available.
Small Business Services
ReStoring Data provides device analysis to businesses who suspect employees of wrongdoing. A team will look for evidence of fraud, espionage, insider trading, or other violations.
www.restoringdata.ca
4. Burrard Laptops
Burrard Laptops sell new and used desktops and laptops and provide repair services. According to the website, technicians also offer data recovery and system tune-ups.
Laptops and Desktops
Customers can find laptops and desktops for gaming and industrial use. The selection of refurbished laptops also come with Burrard's 90-day warranty.
Repair
Service technicians can repair most makes and models. After diagnosis, the customer will get a flat quote upfront inclusive of all charges. He or she gets the chance to decide whether to do the repair. Repairs are usually completed within two-three business days.
Customers who live far away from the shop can mail in their devices for free. All repairs are covered under a warranty. Burrard also has many new and used laptop parts in stock so one may not need to wait for parts to be sent.
Repair services include screen replacement and keyboard replacement. Burrard can also repair water-damaged laptops. The cost for this service starts at around $90.
Tune-Up
Anyone can bring their machine in for a full-service tune-up or for virus and spyware removal. A la carte services such as memory upgrades start at $19, data backup starts at $39, and hard drive upgrades start at $39. Customers report actual costs are often higher.
www.burrardlaptops.com
5. Frontier PC/IT Care
Frontier PC has sold and repaired computers in Vancouver since 1993. They also provide IT support, services and solutions through Frontier IT Care.
In-Store Support
In-store certified technicians can diagnose and repair computers on a walk-in basis. They also provide warranty service for Lenovo computers.
Managed Service Plans
Frontier IT offers two managed service plan tiers.
The basic plan includes unlimited support by email and remote network monitoring. They bill help desk support, after-hours support and on-site visits hourly. Travel time is also billed.
The complete plan includes unlimited help desk, on-site and remote support. For project planning or hardware changes and upgrades, customers must pay extra.
www.frontierpc.com
6. Raxxos
Expert business IT need not break the bank. With Raxxos, you get 24/7 managed support.  You get peace of mind knowing that protect and watch your network all month long.
Managed IT Services
Raxxos handles all your IT support for a flat monthly fee plus a one-time initialization. Plus you can upgrade your plan to get increased services and solutions. You will never pay for more than you need.
Since we include everything in your monthly fee you won't have unexpected charges on your bill. Raxxos doesn't make you pay extra for on-site visits or help desk support.
Equipment
Raxxos can manage all your organization's hardware needs at a reduced cost to you.
www.raxxos.ca
Conclusion
As you can see, there are many great choices for computer repair in Vancouver. If you have a one-time repair or data recovery job any of the providers above can do a great job for you.
But life is not usually that simple. What you need is a provider who can manage all your IT needs. You need a provider that helps you plan ahead.
Raxxos is the only choice that offers all-inclusive IT plans without extra fees. You can take full control of your business IT with years of expertise at your fingertips. Check out our testimonials to find out why our clients love us and you will too.